Home Equity Loans
Picture This! Home Renovation, Family Vacation, Education Expenses…
Home Equity Line of Credit As Low As 4.75% APR*
With a Home Equity Loan, you can get the funds you need with a low Annual Percentage Rate (APR), a smarter choice than using a high-rate credit card. You can borrow up to 90% loan-to-value of your home (limits may apply).
From college tuition to home repairs, use your equity to improve your life the way you want it. The choices are many, and the decision is yours!
Why choose Family Security for a Home Equity Loan?
No annual fee
No closing costs**
No appraisal fee
No application fee
No payment up to 60 days***
Stop by your nearest branch today and let us help you get started!
Contact a Family Security representative to get your loan today!
256-340-2000 or 800-239-5515
*Interest rate and APR (Annual Percentage Rate), are indications only and are subject to change without notice.
** Must draw $10,000 off the line of credit to receive free closing.
*** Interest begins to accrue from date loan closed.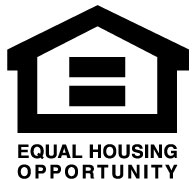 Variable Periodic Rate. Rate may vary. Maximum rate is 18%. Certain loan qualifications may apply. Loans are subject to credit approval. Family Security Credit Union membership required.