FSCU INVESTMENT SERVICES
When you're making important financial decisions about your future, you want sound objective advice from someone who knows you well. Our experienced professionals are here to help you:
Build your base by evaluating your insurance protection needs
Accumulate assets for the future whether investing for retirement or education
Manage wealth
Create a retirement income
Plan your legacy
We offer personalized service catered to your individual financial needs and goals.
Call Jason Healy at (256) 340-2018 or click here to visit Jason Healy's website.
Check the background of this investment professional on FINRA's BrokerCheck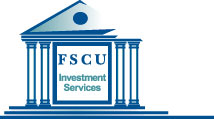 Representatives are registered, securities are sold, and investment advisory services offered through CUNA Brokerage Services, Inc. (CBSI), member FINRA/SIPC, a registered broker/dealer and investment advisor, 2000 Heritage Way, Waverly, Iowa 50677, toll-free (800) 369-2862. Representatives are not tax advisors. For information regarding your specific tax situation, please consult a tax professional. Nondeposit investment and insurance products are not federally insured, involve investment risk, may lose value and are not obligations of or guaranteed by the financial institution. CBSI is under contract with the financial institution, through the financial services program, to make securities available to members. CUNA Brokerage Services, Inc., is a registered broker/dealer in all fifty states of the United States of America. The Representative may also be a credit union employee that accepts deposits on behalf of the financial institution.
FR-1189961.1-0515-0617